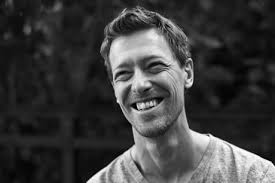 asamisimasa congratulates Simon Løffler on receiving the Carl Nielsen Honorary Award 2019! Having enjoyed a collaborative partnership with Løffler for several years, asamisimasa is proud to perform Løffler's 'H' and 'Monodactyl' at the Award concert in Copenhagen on November 20, 2019.
Regarding Løffler's artistic achievements, the Carl Nielsen and Anne Marie Carl-Nielsen foundation writes: 
Simon Løfflers fokus er på uvante sansemotoriske teknikker og kontakten mellem kroppen, det strømførende og det mekaniske. Hans værker kræver, at musikerne ofte må lære sig ikke blot at spille kompliceret musik, men også må træne kroppen til at fungere på en helt ny måde inden for en bestemt konstruktion med dens tilhørende performative muligheder og udfordringer. Løfflers virke udgør en udvidelse af det instrumentale og kompositoriske felt på flere niveauer og indgår i udviklingen af den post-instrumentale kompositionsmusik i sin rekonceptualisering af, hvad en instrumental praksis kan være eller blive, når den involverer objekter og maskiner.
The other 2019 Award receipients are Trio con Brio Copenhagen and composer Louise Alenius.